References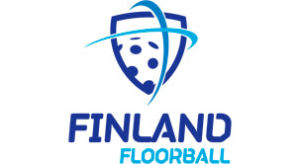 "To become the biggest team sport in Finland we need to drive from exellence. Being a forerunner in the sponsorship field in Finland needs measurable results and strong business cases from the marketing opportunities that we enable. SponsorOptimizer is one of our key tools for preparing those cases and displaying the values that can be communicated via floorball national team. On the other hand, it offers us a valuable mean for discovering the values that a current or potential sponsor presents that can support our communication goals and choose the most desirable ones. Why would you partner up with anyone who's values don't meet with yours".
– Toni Nikunen, Marketing Coordinator, SSBL Salibandy Oy
"At Broendby IF we have a clear ambition to become the best commercial sports platform in Denmark. We make continuous investments to achieve our ambition, and it's one of the reasons that we have decided to invest in a strategic and value-based tool, which SponsorOptimizer is. With SponsorOptimizer we have a tool, that enables us to put an extra qualifying layer on the dialogue we have with our existing and potential partners. It means that we can document which values our football club brings into play, when we make a partnership agreement with our partners. At the same time we can with SponsorOptimizer identify the most potential partners based on value match, which makes our work much more targeted and efficient in our search for relevant new partners to the club".
– Henrik Reichel Bartholdy, Commerciel Director, Broendby IF
"At the Muscular Dystrophy Foundation we have together with our partners, Tuborg and Danmarks Radio, created our own independent cultural events "Green Concert" and "Circus Summarum". We are constantly working to develop and improve them and in this relation SponsorOptimizer is important, because SponsorOptimizer gives us a valuable insight into the perception of these two events among the general public. Through SponsorOptimizer we get a look at ourselves, as we are perceived from the outside, and we can see, if our image is in line with our brands. We get a reality check of, what brand values our events and brands stand for, which gives direction to our work. At the same time SponsorOptimizer gives us through value match with current and potential partners the opportunity to develop closer and more qualified partnerships. And it creates value both for us and for our partners".
– Jacob Bartholin, Partnership Director, Muscular Dystrophy Faundation
"In FC Midtjutland Football we work rather from facts and data than on faith. This applies to our scouting process in relation to players, when we fix a price for our products and analyze our brand value and matches it with others. In this context SponsorOptimizer is a strong product that allows us to document our claims, which gives them a much higher validity".
– Jacob Joergensen, Commercial Director, FC Midtjutland Football
"The cooperation with Gersdorff Research on the analysis tool SponsorOptimizer has made it possible for us to stage our dialogue with companies in an other and more unconventional way. SponsorOptimizer clearly illustrates for us in Diabetes Association, where the possibilities are and also provides the basis for a discussion of brand value more than pure exposure with our existing partners as well as new potentiel partners. The case of diabetes is important in relation to the corporate bottom line, and therefore it is important, that the companies see us as an equal partner, where both parties get value out of the partnership".
– Kim Thines, Project Manager, Commercial & Fundraising, Diabetes Association
"With a product like ours in Odense Bulldogs we constantly work with our brand and with the experiences that we create with fans and sponsors. We use SponsorOptimizer to get concrete information about, how our values are perceived from outside the club and whether there is harmony between this perception and our own perception. It also provides us with a much better insight into, which companies we match with on brand values, and then we use this information in our search for new partners".
– Kristoffer Joergensen, Commercial Director, Odense Bulldogs

"It is important for us that we learn more about ourselves and not least gain insight into, how we are perceived by the outside world. The better we know ourselves, the stronger we are on the sales front. With SponsorOptimizer we now have evidence of, how many people know us and what they think about us. It provides the necessary insight, so we can strategically work to expand the awareness to Copenhagen Handball, both locally and nationally, so the club is even stronger brand with the right values associated with it".
– Janni Moeller Thomsen, Chief Executive Officer, Copenhagen Handball